The South Lake Tahoe Windjammers Yacht Club Member Spotlight this month is one of our newer Members Jennifer Frasier. Jen grew up in Miami, Florida, where her family had a sailboat on the Florida Keys. When it came time for college, she went to the University of Florida in Gainesville, where she obtained a Bachelor's degree in animal science with hopes of becoming a veterinarian. However, as life has its twists, one Christmas under the tree, Santa Claus delivered an invitation for Jen to become a Nanny to her cousins in London and this was the start of her European adventures.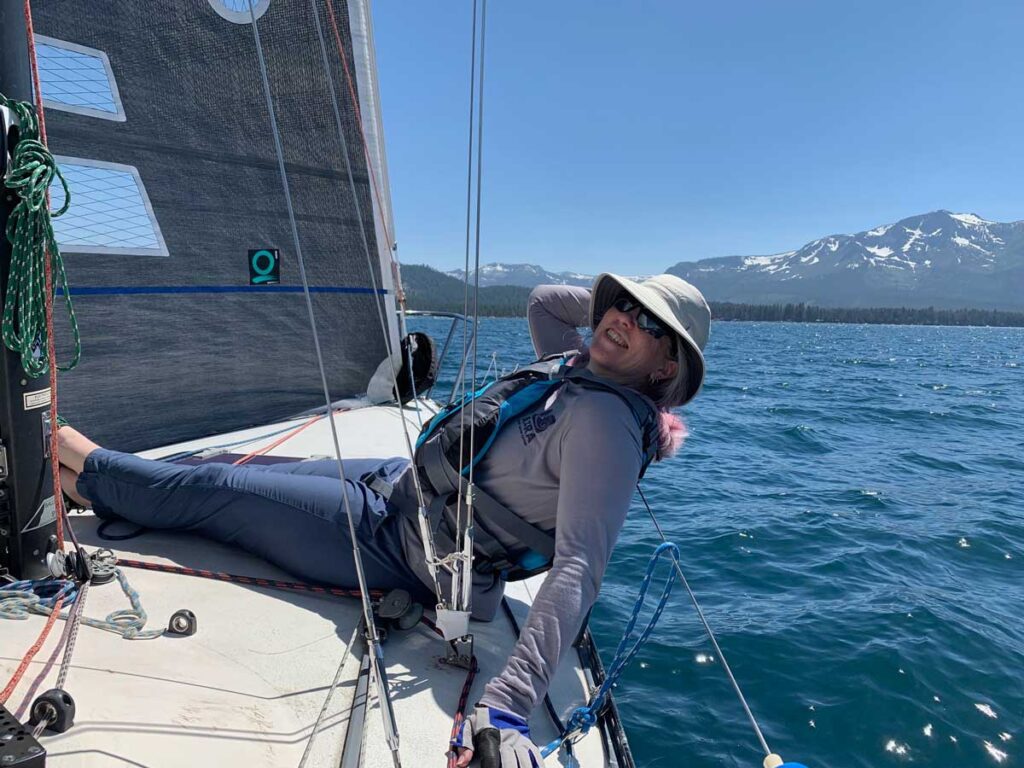 In the new year, Jen and her adventurous spirit headed to London help her family. After several years of London weather, she returned to the East Coast (Pennsylvania) for 15 years and got married. The Navy Reserves brought this young couple to Italy, where they traveled extensively enjoying the sights and sounds and, of course, the culinary delights through the region. In 2016, Jen moved to Concord, California, to be closer to family. She began working on a remote project in Belgium, and once again found herself back in Europe, managing the project.
When she wasn't traveling to Europe, Jen would visit Lake Tahoe. She can still remember the moment she first laid eyes on Tahoe, at the curve of Echo Summit "I knew I was meant to be here. I honestly feel like I landed. Based on all the places that I had lived, it's great to have this feeling of home". Jen moved to South Lake Tahoe in 2020.
Thanks to Shari Young, Jen join the SLTWYC with hopes of just sailing. She joined Mike for his Tuesday practice evenings and shortly after was invited crew on Expressway. Jen says, "It has been an amazing experience – much different from all of my prior sailing experiences. I've never raced before and learned a lot very quickly". Initially, her goal with joining the club was just to get out on the Lake. But now it appears she has a true love of SAILING, which will continue on Eagle for the Berkley Mid Winters. "Thanks Terri and Ross for inviting me to be part of the crew!"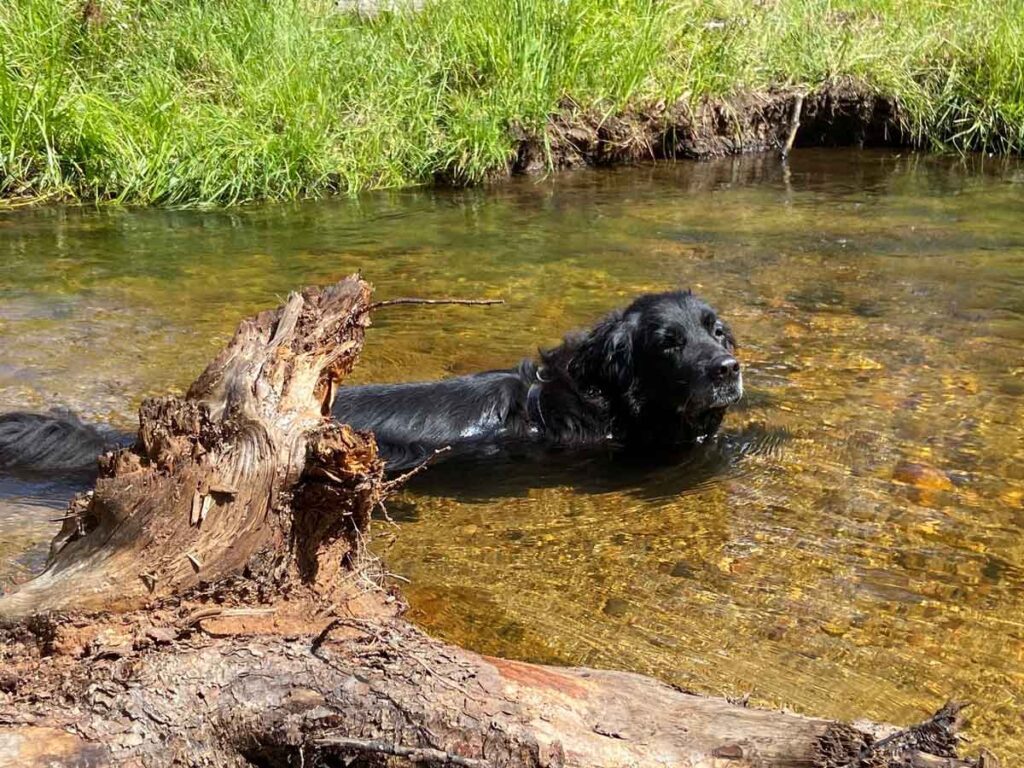 Jen's constant companion is her dog Riley (a flat coated retriever). Riley is a volunteer for the Humane Society Pet Assisted Therapy Program. Some of his favorite places to spread his love are at the SLT Library, where children can read to him, or at the College on the night before exams start to help relieve stress for the students.
When not sailing, Jen enjoys all the outdoor activities: hiking, kayaking, backpack camping, skiing, snowshoeing, and driving her Mustang convertible around the Lake. When she is indoors you can find her painting (check out her work on Instagram – @slt.artist), cooking, reading a book club book, or binge watching a Netflix show.